So, I saw "Night at the Museum 2: Battle at the Smithsonian" over the weekend, which was pretty great. Some good laughs. But what I was totally smitten with was Amy Adams' Amelia Earhart hair cut!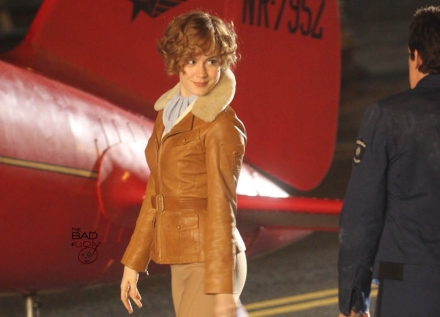 I have been considering a shorter cut for a while and her hair thickness and texture seem to be sort of the same as mine. It may take a little more finger-styling and frizz-control than I am used to, but this may be a good start for talking with a stylist about what I want.
Any thoughts from the peanut gallery?